Motorized blinds
Motorized electric blinds are our speciality and we have achieved Somfy Expert status. These blinds open and close effortlessly. All types of blinds can be motorized, for example roller blinds can raise and lower while venetian blinds can tilt as well.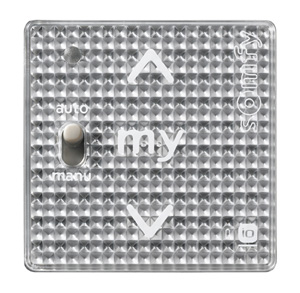 Motorized blinds can be operated in many ways for example radio remote control, integration with home automation systems, timers or based on the weather outside such as the direction of the sun.


Options include:
Motorized blinds can get power from electric mains power, house solar, standard AA batteries or rechargable batteries.
Automatic operation such as lowering blinds when room temperature is too high
Integration with Building Management Systems, brands and protocols including Luxone, Lutron, AMX, LONWORKS, RS485, KNX, SMI/Intelligent, Savant, Elan, RTI etc
Integration with the smart home such as Google Assistant in Google Home, Alexa in Amazon Echo, Siri in Apple HomePod, IFTTT
Radio control does not require the remote controls to point at the blinds and is an excellent alternative to hard-wired
Reasons for motorised blinds:
Blinds are to be automatically controlled by audiovisual equipment, environmental sensors or a building management system
Convenience and house automation
There are many blinds which require simultaneous control
Prevent unauthorised use
Blinds require frequent adjustment
Blinds are located at a high level or difficult to reach
Blind is large and is more easily operated by electric motor
Provide a safer option where children or vulnerable people may be present
To extend the operating life of the blind
Improved security - timers and sensors can provide simulated occupation while the building is unoccupied raising and lowering blinds at set times and conditions
Assisted living - motorised blinds help improve the quality of life for those who may require help with everyday tasks around the home.


Technical details at Somfy website